Getting Started
Welcome to our office! We are very excited to meet new patients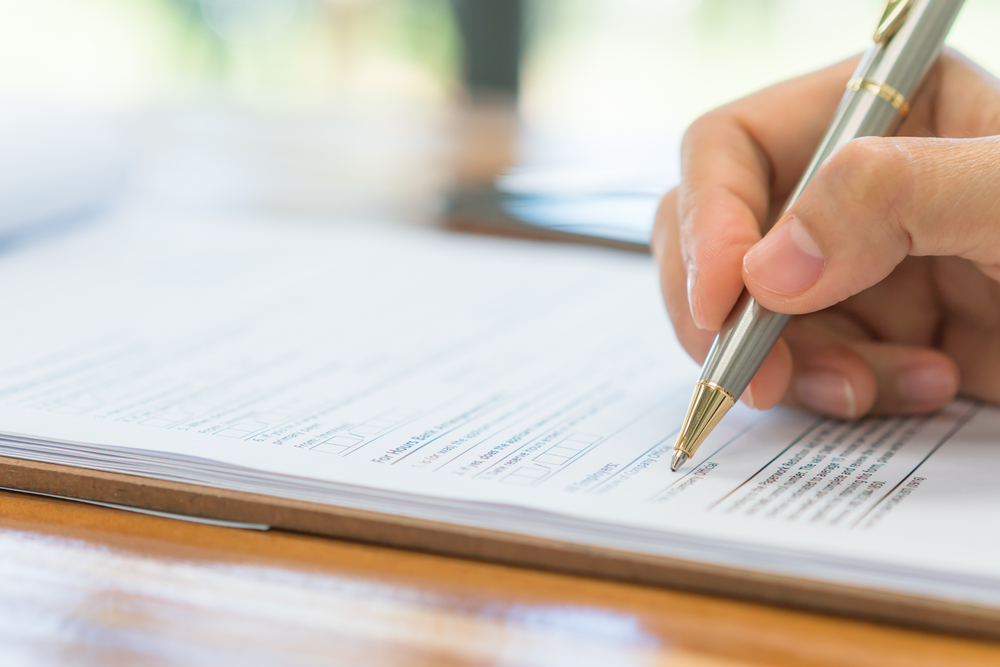 At your initial complimentary consultation, a team member at the front desk will warmly greet you on arrival. Please have your Medical History Form filled out before you arrive.
After checking in, don't forget to take a minute to brush your teeth at our toothbrushing station. We provide all of our patients with a toothbrush and toothpaste to use at each visit.
To make a complete and accurate assessment to your unique occlusion, a team member will take an i-CAT 3D scan or panoramic x-ray for Dr. Garrett to use in his initial diagnosis. If you already have a recent x-ray, please bring it with you and let a team member know.
Dr. Garrett will perform a thorough examination and discuss any of your concerns. From his Engineering background, Dr. Garrett is extremely detail oriented and will fully explain all aspects of treatment unique to your bite and answer any and all questions.
One of the following outcomes will be determined at this visit:
- No treatment is needed.
- Treatment is needed, but not at this time.
- Treatment is needed at this time.
We will discuss treatment options, time frames and financial arrangements.
What Sets Us Apart
We know that you have a choice of several offices in the area that can serve your orthodontic needs. We sincerely appreciate you giving us a chance to demonstrate what our office can provide for you or your child.
Here are some of the features you should know about the offices of Brett Garrett DMD, MS:

About half of the patients referred to our office are from patients and parents who are either in treatment or have completed their treatment with us. One of the highest compliments we can receive is when our patients refer their friends and relatives to us!
About half of the patients referred to our office are from dentists that we have known for many years. We have treated many members of their families. They have seen the consistently great smiles of their patients after treatment and have received positive feedback about our superior service. It is very important to us that our referring doctors always feel comfortable about referring to us and that they know that their patients will always be treated exceptionally well!

Dr. Garrett is a university trained specialist. After completing dental school at Nova Southeastern University, Dr. Garrett attended a two-year orthodontic specialty training program at Loma Linda University. He furthered his education by receiving a master's in orthodontics at Loma Linda University.
We have friendly staff that are highly trained and qualified. Our staff has been carefully selected to provide you with the best quality of service possible. Most of our staff have been with the office for many years. Our clinical staff are Registered Dental Assistants (R.D.A.) and/or Orthodontic Assistant Permit (OAP) holders who have had additional training and qualifications to provide excellent orthodontic care.
We offer convenient appointment times and on-time scheduling. Our office offers appointment times between 8:30 a.m. and 5:00 p.m. that should be convenient for most families. Although there may be times when appointments must be during school hours, most short appointments can be after school when necessary. We know your time is valuable!

Garrett Orthodontics has won "Best Orthodontist in SLO County" for 2016 and 2017
Our Technology
We have "State-of-the-Art" technology to make your treatment as smooth and comfortable as possible, while obtaining the best results possible.
Diode Lasers
Diode Lasers to enhance tooth movement and reduce treatment times
i-CAT® Scanner
i-CAT® high definition digital 3D scanner
cavity-fighting self-ligating braces with low-force wires
Braces glued to teeth with adhesives that contain cavity-fighting fluoride. Clear tooth colored braces and reduced friction self-ligating braces
Space-age, heat-activated, low-force wires that remember their original shape allowing teeth to move faster and with more comfort.
Invisaligners
"Invisaligners" that are 3-D computer generated, invisible retainers or aligners that can correct minor problems without braces